In 5 years, the Música en Vena (Music in the vein) association has worked in 12 hospitals of the Community of Madrid through an agreement signed with the Madrid Health Service and in 5 hospitals in Barcelona through an agreement signed with the Catalan Health Institute and the Catalan Institute of Oncology.
The association's goal is to contribute to the improvement of society through music: promote its function as a tool for social action, create new audiences, new spaces and circuits, as well as generate opportunities for activities and possible future job for the musicians. To date, over 2,200 micro concerts have been performed in the day hospital and in the auditoriums of the hospitals in Madrid, which have seen more than 6,000 volunteer musicians perform from different musical genres: jazz, classical, world music, folk, pop, flamenco, etc.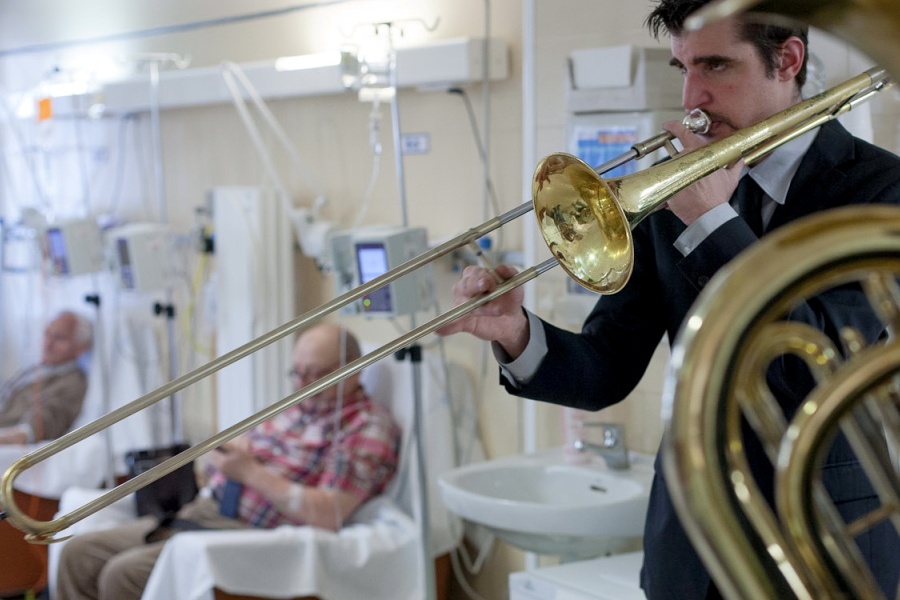 The association's activity, using music and art for therapeutic purposes, tends to humanise healthcare environments, influence patients, family members, health workers, medical protocols and health policies, as well as other sectors such as education, research, job creation and volunteering.
"Música en Vena" is a project that brings music closer to people, allowing patients, family members and hospital staff to access high quality music concerts, bringing them closer to hospitals. Moreover, the intention is to improve the hospitalisation period of all these people.
The project also envisages a musical training programme for young patients with long hospitalisation periods.
Name of the project: Música en Vena (Music in Vein)
Name of the proposing entity: MÚSICA EN VENA
Area of intervention: Health & Welfare