Big changes can be made with small gestures.
Since 2003, Reale Foundation has been collaborating on several projects with the Spanish section of the WWF (World Wildlife Fund for Nature), one of the largest and most effective independent international organisations dedicated to nature conservation.
Every year it collaborates in the largest global mobilisation campaign to combat climate change, "La Hora del Planeta".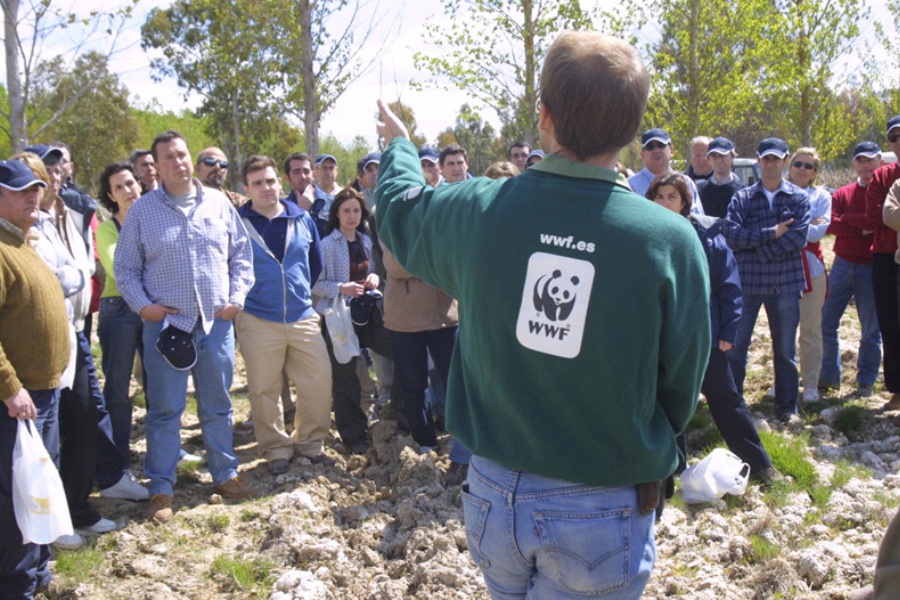 By participating in this campaign, the goal of Reale Foundation is to attract attention and encourage society to take action to combat global warming. For citizens, the best known gesture of this initiative is to switch off the lights for an hour, from 8.30pm to 9.30pm, every year in March.
Reale Foundation participates in this symbolic but extremely impactful gesture by switching off the lights of all its offices and signs. Moreover, it encourages all employees to collaborate individually by switching off the lights wherever they are and participating in any of the activities organised in thousands of cities to celebrate this moment and disseminate it on social networks.
Furthermore, through this initiative, which is part of the environmental policy of the company's Corporate Social Responsibility programme, an awareness campaign has been launched by placing information posters in all Reale offices and agencies so that not only employees, but also all customers can be informed about this initiative and actively participate in La Hora del Planeta.
Every year, Reale Foundation joins the thousands of people and institutions from around the world in this celebration that sends the world a powerful message of hope and responsibility for taking care of its environment.
Name of the project: La Hora del Planeta
Name of the proposing: WWF. Club de empresas por la naturaleza
Area of intervention: Environment & Sustainable Communities