Mental illness is an issue that does not only concern the individual or the family, but society as a whole; for many years, people with this kind of problems were locked up and considered hopeless.
Over time many things have changed, including the attitude often adopted towards them: the idea is that those who experience mental illness can and should have a dignified life and hope for the future, because it is possible to emerge from mental suffering, understanding the old and new, biological, emotional and social reasons that caused it.
Since the 90s in Italy, several spontaneous and decentralised practices have emerged that see mountains as a tool of help, assistance, treatment and rehabilitation in a wide range of health problems.
These initiatives work on the basis of different professional and experiential skills, characterised by a deep collaboration that brings together the world of health, that of private social-volunteering and the Italian Alpine Club in a unified project. In this context, these activities aim to promote the growth of all the people involved and become an opportunity for enrichment for each individual, for the group and for the community.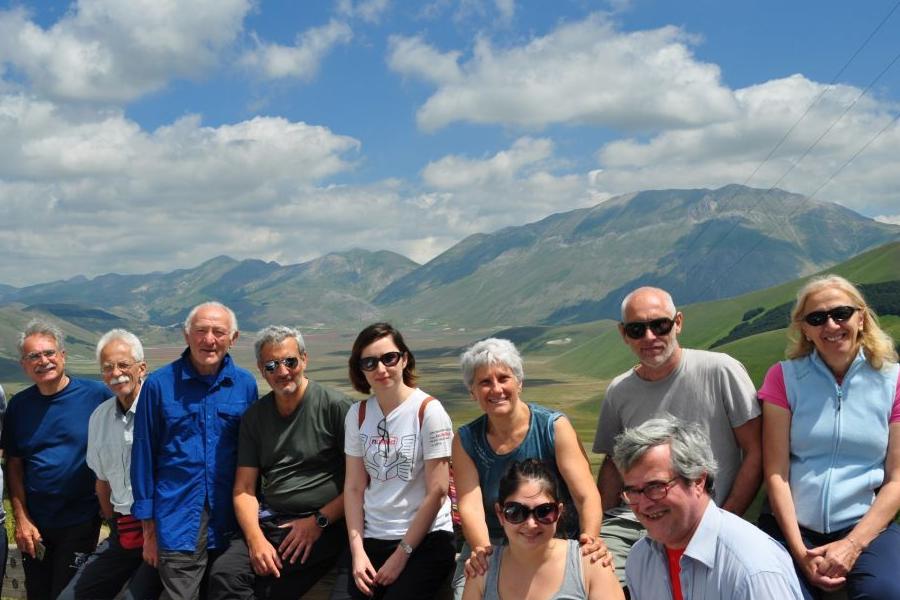 Starting anew from footpaths is addressed to people who, being affected by psychiatric problems, attend certain Day Centres of the Mental Health Department of the former TO1 LHA (geographically identifiable as the southern area of the current unified LHA of the city of Turin).
The project envisages mountain excursions in which the group and physical reactivation are fundamental tools for bio-psycho-social rehabilitation.
Furthermore, it aims to promote the socialisation and integration in the local context where the person lives, the establishment of meaningful relationships, greater ability to manage fatigue and coordination of movements, acquisition of manual and practical skills, development of the ability to control emotions and frustrations, to manage failure and to develop a personal and collective memory.
Thanks to the contribution of Reale Foundation, following rehabilitation in a mountain environment outside institutional contexts, the objectives of the project are: socialisation, reacquisition of autonomy, greater body awareness, recovery of self-esteem and self-confidence through the recognition of one's limits, developing personal potential through the achievement of goals.
Name of the project: Ripartire dai sentieri (Starting anew from footpaths)
Name of the proposing entity: Club Alpino Italiano Sezione di Torino
Area of intervention: Health & Welfare
Starting date: 01/01/2018
End date: 31/12/2018