Every year, Reale Foundation contributes to the celebration of the Mérida International Classical Theatre Festival by insuring the various editions of the international meeting, the "Ceres de Teatro" awards ceremony during this important stage arts event and various activities during the festival.
The agreement between the two organisations aims to guarantee each edition of this theatrical festival. In practice, Reale Foundation deals with insuring this international cultural event, so important for Mérida, against any contingencies that may affect the staging of the festival.
Insuring the event against any unforeseen event is essential. This event contributes to the dissemination of theatre, in particular of classical theatre, and represents an activity of artistic outreach and a form of healthy entertainment for the whole family.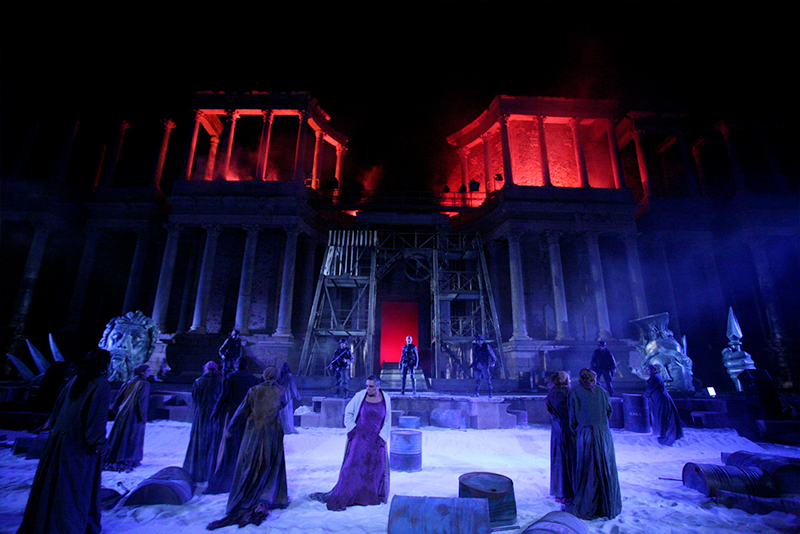 More than 2000 years of history
The Mérida Roman theatre is a historical theatre of the Spanish city of Mérida, in Extremadura (southern Spain), built in 15-16 BC at the behest of Marco Vipsanio Agrippa. Since then, the theatre has undergone several renovations, the most important around 105, during the reign of Trajan and another in the times of Constantine I, between 333 and 335.

The theatre was abandoned in the fourth century AD after the officialization of the Christian religion in the Roman Empire, which censored theatrical performances since considered immoral. Therefore, the building was covered with earth and for centuries its only visible part remained the summa cavea, the upper part, called "Las siete Sillas" (the seven chairs) by the inhabitants of Mérida. Archaeological excavations in the building began at the beginning of the 20th century.

In 1964 it was declared a World Heritage Site and in 1993 so too was part of the archaeological site of Mérida.
Since the summer of 1933, the celebration of the International Classical Theatre Festival takes place. In 2007, the theatre was designated as one of the 12 Treasures of Spain.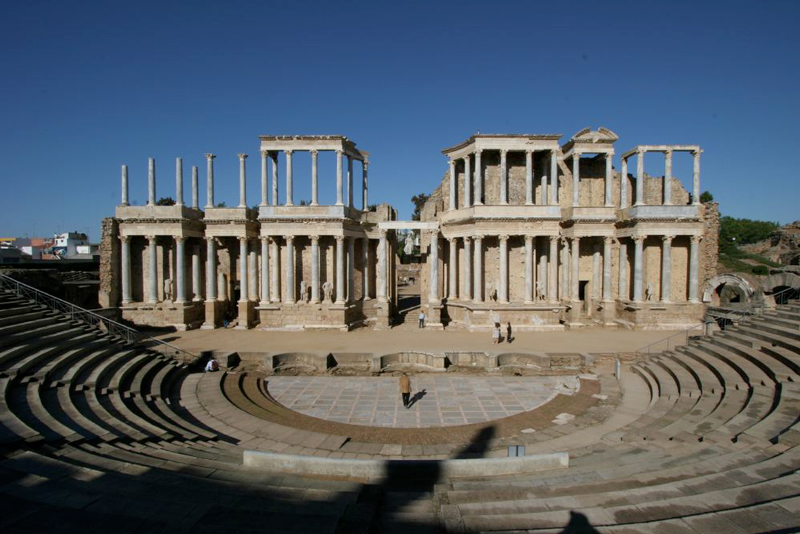 Name of the project: Mérida International Classical Theatre Festival
Name of the proposing entity: Festival Internacional de Teatro Clásico de Mérida
Area of intervention: Environment & Sustainable Communities